Our mission is to empower public policymakers through a greater understanding of insurance and risk management.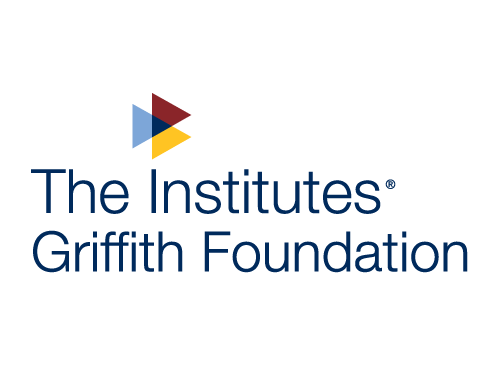 Non-advocative programs and resources for public policymakers
As the leading resource for objective insurance information, we host programs for policymakers at state and federal levels. Presented by leading scholars, these complimentary seminars help policymakers build valuable knowledge about insurance and emerging risk management issues so they can better support their constituents.
We are deeply committed to objectivity. All of our programs are strictly instructional and do not support any position on any issue.
Current Complimentary Programming
---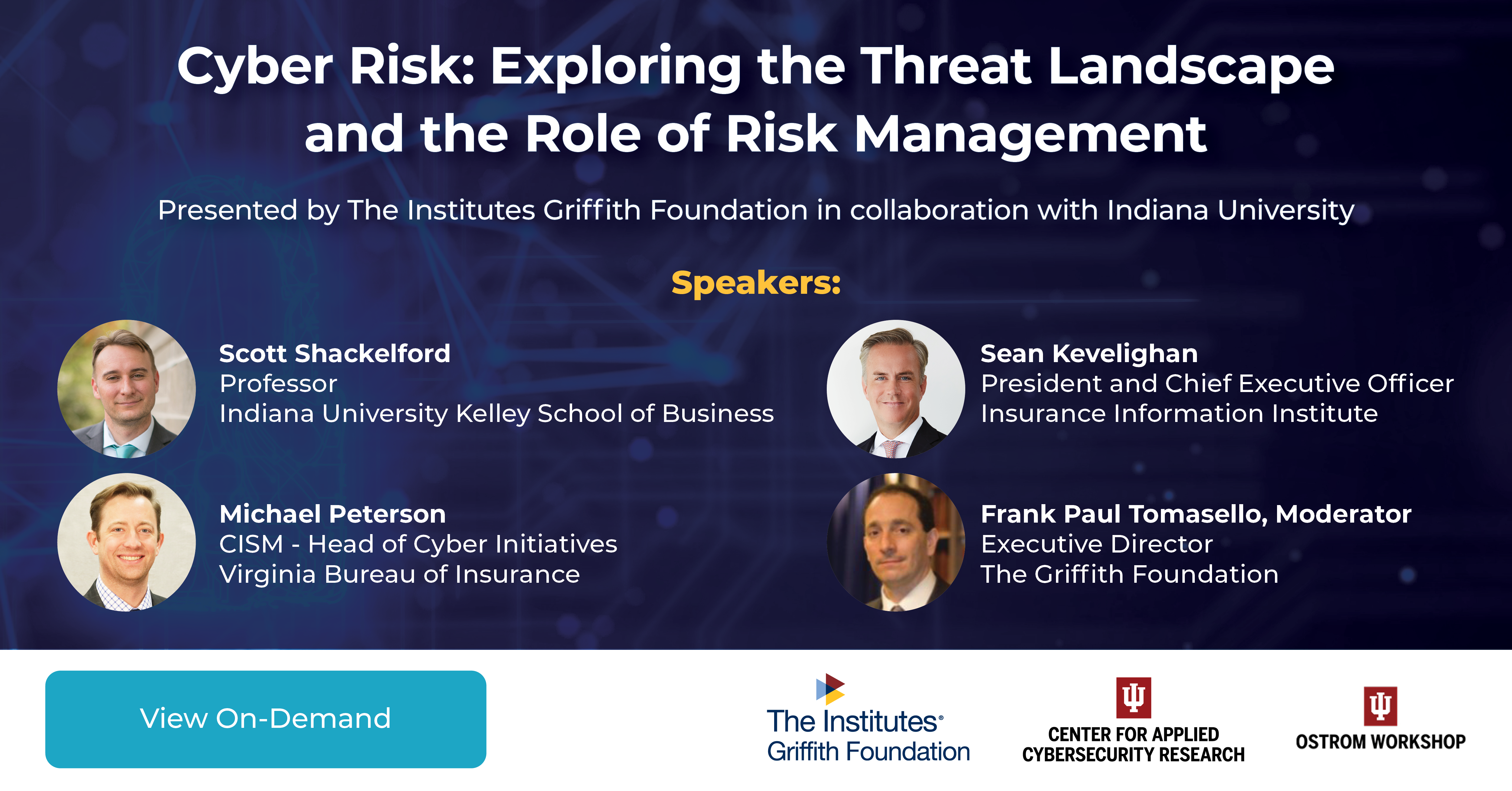 On-Demand Webinar
Cyber Risk: Exploring the Threat Landscape and the Role of Risk Management
The Institutes Griffith Foundation, in collaboration with Indiana University, is pleased to make this complimentary, on-demand webinar available. The 60 -minute session: examines the current cyber risk landscape; explores the role and limitations of insurance in addressing the risks; and considers how the cyber-security ecosystem is coming together to combat the challenges.
View Now
2023 Financial Regulators Program: Presenters' Perspectives
In this series of conversations, presenters from the 2023 Financial Regulators Program visit with us to share insights and expertise on topics of relevance to financial regulators of insurance.  These short-duration video segments offer a glimpse into the material that these thought-leaders covered during the multi-day, in-person event which took place in June of 2023. That event and these video segments are a collaborative effort of IREF, the Katie School of Insurance at Illinois State University and The Institutes Griffith Foundation. In keeping with the missions of the respective organizations, the content is strictly instructional in nature and does not support a position on any issues.
Watch the Series

about 2023 Financial Regulators Program: Presenters' Perspectives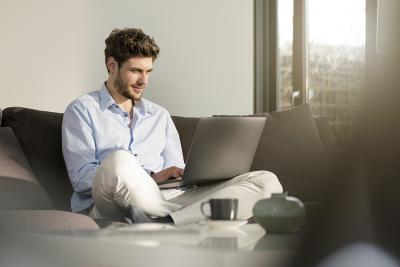 Griffith Foundation Programming Archive
We are pleased to share an array of educational programming and content. Click below to view additional on-demand resources from past webinars and events.
See the Programming Content Archive
Advisory Council

Matthew Mosher, Chair
President and Chief Executive Officer – Rating Services
A.M. Best Company

LaVawn Coleman, J.D., CPCU, ARe, Vice Chair
Executive Vice President, Chief Legal Officer and Secretary
Grange Insurance

James Carson, Ph.D., CPCU, CLU, ARM
Professor, Risk Management & Insurance
University of Georgia

Charles M. Chamness
Independent Corporate Director and Senior Advisor
to Bain Capital Insurance and Sandbox Insurtech Ventures.

Jillian Froment, J.D. 
Executive Vice President and General Counsel
American Council of Life Insurers

Rob McDade, J.D., CPCU
Executive Vice President, Chief Financial Officer & Chief Strategy Officer
COUNTRY Financial

Howard Mills
Independent Corporate Director and Senior Advisor, McKinsey & Company

Keesha-Lu M. Mitra, J.D., FLMI, FFSI
Vice President-Counsel
State Farm Mutual Automobile Insurance Company

David M. Pooser, Ph.D.
Associate Professor, School of Risk Management, Insurance, and Actuarial Science
St. John's University

E. Tice Sirmans, Ph.D.
Assistant Professor, Department of Finance, Insurance and Law, College of Business, Illinois State University
Illinois State University College of Business

Our Staff

Contact Information

The Griffith Insurance Education Foundation
720 Providence Rd, Suite 100
Malvern, PA 19355
855-288-7743
610-725-5967 (fax)
info@griffithfoundation.org