State CE Credits
If CE has been requested, we will report your credits to your state(s) after you pass your exam.
Credits may vary by state and license type.
To check availability of CE credits for your course choose your license type and state below:
State Requirements
Our approach:
We request that students provide applicable licensing information when creating or updating their initial student records.
We require students to provide their licensing information before taking an approved exam. You can update your license information by accessing your profile.
If CE has been requested, we will report your credits to your state(s) after you pass your exam.
If a student declines CE, none will be reported.
It is the student's responsibility as a licensed producer or adjuster to know his or her state's CE requirements and procedures.
Access your state's proctor and licensing requirements
Your test day could look a little different based on the state where you're earning or renewing your license. See the our State Proctor Requirements to get details on the proctor requirements in your state.
As a general rule, the proctor of an exam that will be submitted for state CE credit:

Must be over 18 years old
Must be a disinterested third-party who has no financial interest in promoting a successful examination result
May be a co-worker provided there is no direct reporting relationship
Must not be anyone in direct line of authority with the examinee (not an employee, employer, or supervisor)
Must not have a family interest in the success of the examinee
Must not be a teacher or former pupil
Additional required information:
The Florida Department of Financial Services allows CE providers up to 21 days to report credits from the time a student passes an exam. After 21 days, CE credits will not be accepted unless CEU is at fault for the delay.
The State of Washington requires licensees to review the entire course before viewing or completing the exam.
Prometric Testing Centers satisfy state test administration and proctoring requirements.
Some states do not permit late reporting and some allow it with an extra fee. Any late filing fees and charges will be the sole responsibility of the student.
Contact the applicable state licensing entity or visit their website if you have questions regarding state CE requirements for exam proctoring and filing.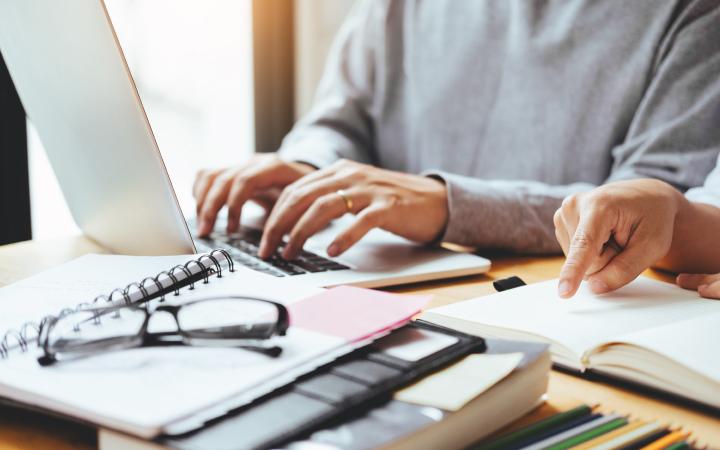 Contact Us
If you have any questions, email us at CustomerSuccess@TheInstitutes.org or call (800) 644-2101