What's Next For My Career?
Below, you can find courses and programs most relevant to your role and experience. These recommendations are based on years of data specific to what others like you have taken with The Institutes to help them succeed.
Curious about your learning options? Find out more here.
I'm looking for solutions tailored to
Find the courses that keep you ahead of the curve and position you for success.
Trending Solutions
Effectively manage risk, create value, and elevate your career to the next level by enrolling in our most popular courses and programs. These opportunities will give you the tools you need to stay up to date with current risk management and insurance trends as well as remain at the forefront of your field.
Explore the basics of blockchain, the existing and theoretical use cases, and the ways you can apply concepts to real-world situations. Arm yourself with a better understanding of how this technology will affect your day-to-day business operations.
Become an integral part of your organization's enterprise risk management strategy after learning from risk managers and chief risk officers representing TruMark Financial, The Clorox Company, Direct Rail Services, and Olympus Corporation of the Americas.
Early Career Development
Looking to get up to speed quickly? These courses build the foundation you need to hit the ground running.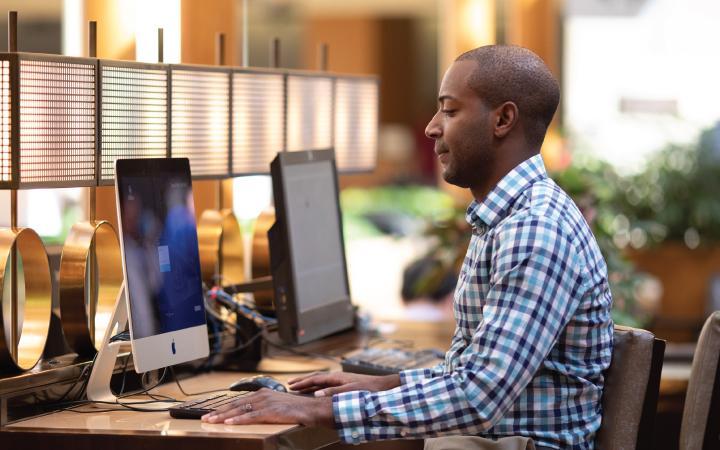 Just Getting Started?
Primers on key risk management and insurance topics for new employees.
Build Your Expertise
Broaden your understanding of topics specific to your unique career path.
Leadership Development
Executive- and management-level learning solutions that hone your ability to lead a team, department or organization with confidence and skill.
You might also be interested in
.
Insurance Essentials
.
Gain a basic understanding of risk management and insurance concepts. Learn key terms and definitions, understand the different types of insurance, and explore how insurance affects society and the economy.
.
Associate in Insurance Data Analytics
.
Enhance your ability to serve and retain customers by gaining knowledge of predictive risk modeling and big data applications for risk management and insurance.