1 Prerequisite
Build a strong foundation with the Associate in Claims (AIC)
1 Core Course
Take AIC 330 to gain leadership skills in claims
Congrats!
Stand out with your AIC-M designation
After you complete the Associate in Claims (AIC), the AIC-M program includes:
1 course

1-3 months to complete

100% online

Virtual exam

Mailed diploma upon completion
Strategic Hiring
Supervisory Skills
Claims Management
Data Analysis
Business Resilience
Strategic Leadership
After completing AIC as your foundation, take AIC 330: Leading a Successful Claims Team to gain leadership skills in claims. Plus, because you earned your AIC first, you've already satisfied the ethics component for AIC-M!
Recruit and develop talent so you can build a high-performing claims team and exceed customer expectations

Align your team's performance with the insurer's goals so your employees understand their impact on the organization

Analyze and interpret loss data so you can recommend strategic financial decisions for your company and its customers

Build an engaging claims culture to encourage collaboration across teams
Ensure organizational resiliency so your company can adapt to unforeseen circumstances without disrupting customers
Still Wondering if AIC-M Is Right for You?
Who should take AIC-M?

​​​​​​AIC-M is for anyone looking to grow as a leader or manager in the claims field, or who already holds a claims management position.

Does earning this designation give me credit toward others?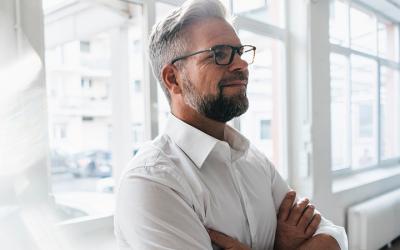 Is a Designation Worth It?
If you have questions about whether to pursue a designation versus an MBA, why our students choose The Institutes Designations programs, or where to begin, we've got the answers! Download our guide, "Take Your Career to the Next Level," to learn why a designation is worth the investment. 
Not Ready for AIC-M? We've got you covered.
Try one of these to get started and gain the skills you need to advance your career.
.
Associate in Management
.
Hone your leadership skills and gain a solid understanding of management principles and practices to effectively manage your team, strategically plan initiatives, and make smarter business decisions.
.
Associate in Claims
.
Gain a solid understanding of claims handling with the knowledge you need to succeed in your claims career. Customize your learning by choosing from property, liability, workers comp, and auto specialty tracks.