Try it for Free
Preview topics covered in this path in as little as 30 minutes with this free micro-course.
Sample Courses in This Path
---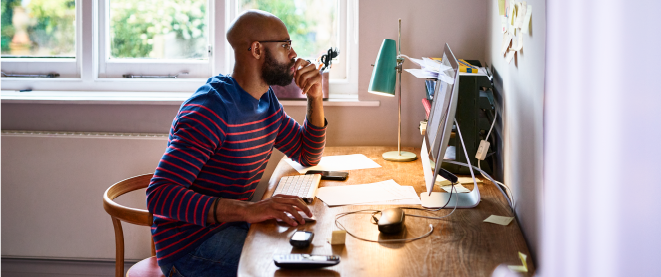 Free Micro-Course
Preparing for Loss Events in a Changing World
---
In an evolving insurance landscape effective risk management requires successful collaboration with insurers and a working knowledge of the essential coverages they provide. Gain critical insights into insurer operations, emerging risk management technologies, and essential commercial coverages.
Topics

Understanding How Insurers Operate
The Digitization of Insurance
Controlling Causes of Property Loss
Analyzing Commercial Liability Loss Exposures
The Residential Risk Management Environment

Average Completion Time

30-60 Minutes
100% Online Learning
Case studies, videos, and simulated exams help you retain critical knowledge.
CPCU for Today's Busy Professional
---
100% Online Learning
The interactive online CPCU offers an all-new way of learning that fits your schedule and helps you retain critical concepts with:
Conversational content reflecting evolving trends
Case studies that apply new concepts to the real world
Knowledge checks and practice quizzes to check your understanding
A simulated exam, proven to better prepare students for the actual exam
Study Options and Pricing
Choose the study option that works best for you.
Choose the course materials that work best for you, then complete your exam virtually.
★ RECOMMENDED
ONLINE + COURSE BOOK
Get unlimited access to all online content, plus a printed course book to supplement your learning.  
Package includes: 
Online course 
Assignment-level quizzes 
Unlimited practice exams  
A simulated, timed credentialing exam 
Printable workbook* 
This package includes unlimited access to online content, as well as: 
Online course 
Assignment-level quizzes 
Unlimited practice exams  
A simulated, timed credentialing exam 
Printable workbook*
* All CPCU core courses now include a printable workbook as an additional exam-prep tool.
What You Walk Away With
The skills and knowledge you need to stay on top of emerging risks and advance your career.
1
An elevated view of the risk management and property-casualty landscape
Plan better for the unanticipated, and know which risk treatment strategies, coverage strategies, and financial planning tools will gain the maximum benefits. A broad understanding of coverage, reinsurance, claims and risk control helps you make smart decisions to protect your business, minimize risk, and increase profitability. 
2
Cutting-edge knowledge and the skills to share it
With insights on how data and technology are transforming business and impacting risk, you can offer the nuanced recommendations needed to achieve business goals.
3
Credibility and respect
The ARM and CPCU after your name communicate leadership and confidence. From assessing and anticipating risks to proving ROI with knowledge of profitability ratios and rate calculations, you understand outcomes and can be trusted to mitigate risk.
4
A global community
Every CPCU becomes part of a vast community of engaged professionals. Together, you can explore new ideas and opportunities, address challenges, and leverage an active network to enhance your career and build your future.  
1 Path, 2 Designations!
With a focus in risk, these two designations will help you become a better risk advocate. You'll be able to prepare for risks with a thorough understanding of contractual risk transfer and insurance coverage options, respond to emerging risks or loss exposures with knowledge of deductibles and coverage, and advocate for your business with brokers by leveraging knowledge of policy scope and endorsements.
6-8 week courses
Entirely online
Virtual exams
How close are you to CPCU?
Check your progress tracker for completed and remaining requirements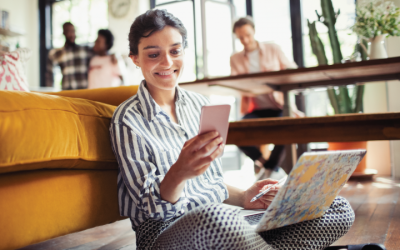 My Courses
When you're working toward your educational goals, it's important to stay focused and create a schedule that works for you.
That's why you can quickly and easily access your online courses online, anytime, so you can get what you need to develop the skills your role requires.
Within your online course you will have access to:
Course assignments
Glossary of key terms
Practice exams and more
Take me there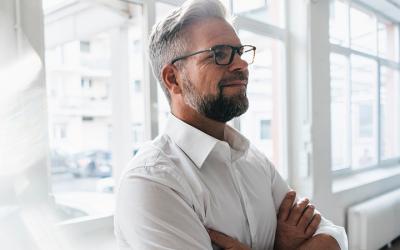 Is a Designation Worth It?
If you have questions about whether to pursue a designation versus an MBA, why our students choose The Institutes Designations programs, or where to begin, we've got the answers! Download our guide, "Take Your Career to the Next Level," to learn why a designation is worth the investment. 
Not Ready for the ARM Path to CPCU?
We've got you covered. Try one of these to get started and gain the skills you need to advance your career.
.
Associate in Insurance
.
Select the program path that matches your career goals and gain foundational knowledge in risk management and insurance.
.
Associate in Risk Management
.
Distinguish yourself by learning how to apply a holistic, strategic approach to risk assessment and treatment by focusing on optimizing the risks inherent to organizations.