Sale Extended! Save 25% Through September 29
Use code SALE25 to get 25% off all course materials.*
Sample the Associate in Reinsurance
Sample the online ARe with this 30-45 minute free micro-course to make sure it's the right fit for you.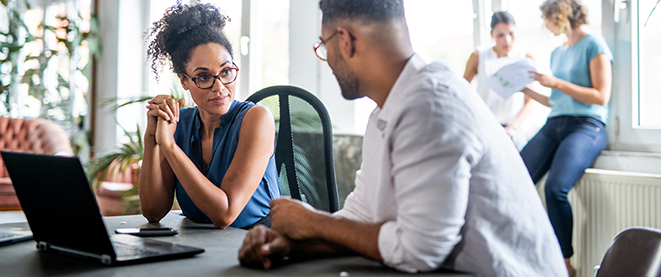 Free Micro Course
Online ARe Micro-Course
---
Create effective reinsurance programs that protect insurers from risk and empower them to better serve their customers by understanding how insurers and reinsurers collaborate.
Topics

Placing Reinsurance
Reinsurance in Action
How Insurers Use Catastrophe Excess of Loss Reinsurance
How Reinsurers Evaluate an Insurer's Personal Lines Book of Business
How Reinsurers Evaluate an Insurer's Commercial Property Portfolio
Why Reinsurance Contract Language Matters

Average Completion Time

30-45 Minutes
Add Skills to Your Resume
Gain skills you can put into practice and add to your resume so you'll get noticed.
What You'll Gain with an ARe
---
Better meet insurer needs so you can increase collaboration with your clients
Apply the right reinsurance criteria to an insurer's book of business
Effectively place reinsurance and measure its financial impact
Build your knowledge of reinsurance products and transactions to better serve customers
Effectively negotiate and manage reinsurance agreements and contracts
Accurately determine claim payment so you can reach fair settlements
Score Higher with Exam Prep Tools
All ARe courses include proven, comprehensive exam prep materials to help you take your exam with confidence.
Score Higher with Our Exam Prep Materials
---
1
Printable Study Outline
Perfect for students who prefer paper and highlighters, the Study Outline provides a summary of the course content and review questions to help you test your knowledge of each assignment as you move through the course.
2
Practice Quizzes
Quickly see where your knowledge gaps are with online practice quizzes for each assignment and for the full course. And bonus – you can take them as many times as you want.
3
Simulated Exam
Designed to give you the full experience of your final exam, the simulated exam is a timed exam that you can only take once. It mimics the exam structure and level of questions you'll find on the actual exam. Students who take their Institutes simulated exam pass their exams at higher rates than students who don't.
4
Discussion Boards
Better understand how concepts you're learning apply to real-life, professional experiences by connecting, gaining tips, and sharing best practices with other individuals in your field.
5
Flashcards
Test yourself on key terms with flashcards to help you fit studying into your busy schedule.
4 Core Courses
Understand reinsurance products, transactions and contracts
Ethics
Apply ethical frameworks to your day-to-day job
Congrats!
Stand out with your ARe designation
Show Off Your Skills
Update your resume with your newest reinsurance skills
Associate in Reinsurance (ARe) at a Glance
---
Gain skills you can use right away with the ARe designation. This program includes:
4 courses, plus ethics
12-15 month completion time
100% online courses
Virtual exams for all courses
Mailed diploma upon completion
Ready-Made Resume Skills:
Reinsurance
Insurance Accounting
Risk Analysis
Risk Management
Loss Mitigation
Catastrophe Insurance
Claim Resolution
Contract Negotiation
Contract Management
How reinsurers best meet insurer needs so you can increase collaboration with your clients
Proven techniques to apply the right reinsurance criteria to an insurer's book of business
How to effectively place reinsurance and measure its financial impact
Details on reinsurance products and transactions so you can better serve customers
Best practices to use to effectively negotiate reinsurance agreements and contracts
How to accurately determine claim payment so you can reach fair settlements
Still Wondering if ARe is Right for You?
Here are some final facts to help you decide if this is the right designation for your role as well as your future career goals.
Does earning this designation give me credit toward others?

Completing this program may earn you credit toward:

Are there public classes available for this designation?

For select designations and courses, instructor-led classes are available both in-person and online. Find out if this designation has classes available near you.
Not ready for a designation?
.
Introduction to Risk Management and Insurance
.
Confidently serve your customers with an understanding of basic risk management and insurance principles. Build a foundation in insurance functions and regulation, the risk management process, and the claims and underwriting decision processes.
.
Blockchain in Insurance
.
Explore the basics of blockchain, the existing and theoretical use cases, and the ways you can apply concepts to real-world situations. Arm yourself with a better understanding of how this technology will affect your day-to-day business operations.
Is a Designation Worth It?
If you have questions about whether to pursue a designation versus an MBA, why our students choose The Institutes Designations programs, or where to begin, we've got the answers! Download our guide, "Take Your Career to the Next Level," to learn why a designation is worth the investment. 
Not Ready for ARe? We've got you covered.
Try one of these to get started and gain the skills you need to advance your career.
.
Associate in Insurance
.
Select the program path that matches your career goals and gain foundational knowledge in risk management and insurance.
.
Captive Insurance Fundamentals
.
Elevate your knowledge of captive insurance from a global perspective. Meet your client's needs and learn the basic captive insurance terminology and concepts, including how to form and operate a captive insurer.