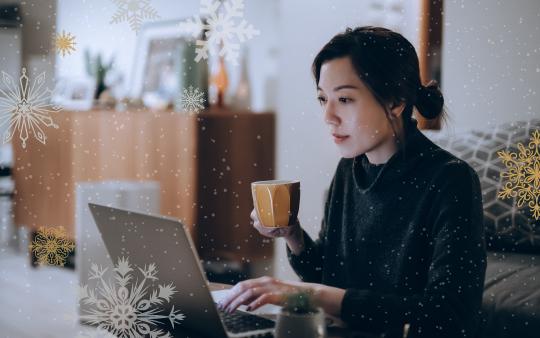 Deciding on a Designation
Where to start? Explore programs and courses that align with your goals and interests on the Plan My Education page.  We have courses focused on in risk management, underwriting, information technology, claims, customer service, and for agents and brokers.  
You can complete designation courses in any order, but we recommend starting with core courses to build your knowledge base. Most students also find that our recommended course order works well for them.
How long will it take me to complete a designation?
Completion time ranges from a few months to a few years, depending on the designation and your schedule.Check the Designation Requirements on your designation page for more details.
Studying and Course Materials
We recommend that you use The Institutes' course materials. A recent analysis found that  students who purchase our study materials score two to five percentage points better on their exams than those who purchased materials elsewhere. With a 70 percent score needed to pass, and average test scores of 74 percent, those extra points can make the difference between passing and failing!
Institutes course materials are regularly updated to include the latest trends and technology and give you the skills and knowledge that you need. When course updates occur, students typically have one or two testing windows to complete exams on the expiring content. After that, exams are offered on new material only. Because new content affects exam questions, you put yourself at a disadvantage by using old materials. We encourage you to knock out your exam during the testing windows before the outdated material is replaced.
If you are  not able to order materials online, call Customer Success or use our Order Form.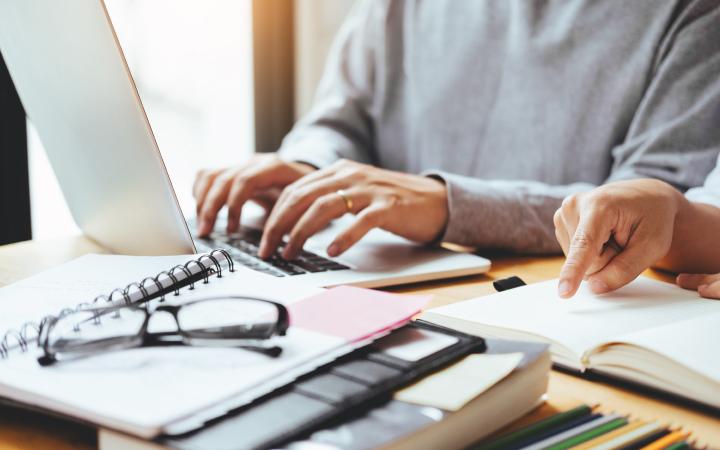 I Earned My Designation—Now What?
Congratulations! Some of the courses you already completed may count toward other programs and give you a head start to completing additional designations. Check your Progress Tracker to find out more.
WHEN CAN I START USING THE DESIGNATION AFTER MY NAME?
It takes 48 hours for your designation to be reflected in your online account. Once it is reflected there, you may start using it.
DO DESIGNATIONS EVER EXPIRE?
No, designations do not expire. Once earned, you can use your credentials indefinitely.
Some designations do require yearly CE to maintain an active standing. An inactive status does not mean that your designation has expired but that you will not be publicly recognized by The Institutes as a designation holder. 
WHEN WILL MY DIPLOMA COME IN THE MAIL?
You'll receive your diploma approximately eight to ten weeks after passing your final exam.
CAN I REQUEST A TRANSCRIPT FOR COURSES AND PROGRAMS I HAVE COMPLETED?
You can fill out the Transcript Request Form and send it to The Institutes to receive an official transcript.
Leveraging Your New Skills
What are the most popular designations?

Can I sample a designation before purchasing?

Yes! We offer several free micro-courses that allow you to sample designation content or specific course content. Each micro-course takes less than an hour to complete and is a great way to learn more about the designations experience. Learn more.

How do I complete a designation exam?

All designation exams are virtual, which means you can complete your exam from any location with an internet connection. You have 65 minutes to complete 50 questions. 

We offer exams in 4 testing windows throughout the year. You can complete your exam at any time in the testing window that you registered for. Access your exam from your account when the window opens and complete it any time until 11:59 p.m. ET on the final day of the window. 

Quarter 1: January 15 – March 15 

Quarter 2: April 15 – June 15 

Quarter 3: July 15 – September 15 

Quarter 4: October 15 – December 15 

 

How can I order an exam?

You can order your exam online from your Progress Tracker or the designation page, by calling Customer Success at (800) 644-2101, or by completing and submitting the form in the Registration Booklet.  

Check out the Exam Information page for more details about exams. 

What happens after I pass my final designation exam?

After you pass, you can immediately begin using the designation after your name, and your diploma will be mailed to you. Don't forget to update your professional social media profiles and feel free to post your news! 

If you complete the CPCU by June 15, you will be invited to attend The Institutes' CPCU Conferment Ceremony during In2Risk, held in September or October every year.  

Check out our After Exam Day page to learn more!