Sale Extended! Save 25% Through October 1
Act now to save 25% on course materials!* Use code SALE25, sale ends October 1.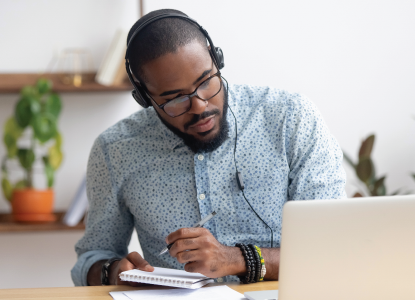 Ready to Test? Explore Your Options
TEST VIRTUALLY: Safely complete your exam at the time and place that works for you. See below for more details on this conventient and most popular exam format, or register here now.
NEW: Order before the next window opens to save on your virtual exam!
TEST IN-PERSON. Complete your exam at a Prometric or on-site employee testing center.
Learn about in-person exam options.
Both in-person and virtual exams are timed: you have 65 minutes to complete 50 questions.*
Virtual Exams: Get Started Now
________________________
Registering for Virtual Exams
You can register for your virtual exam online on your designation page, or call our Customer Success team at 1-800-644-2101.
Register For Your Virtual Exam
---
Find your course on your designation page, then select BUY EXAM. Select your testing window and choose VIRTUAL.
Purchase before the exam window opens to save up to $80 per exam.

Once purchased, exams appear in your account under My Courses.
Access your exam when the testing window opens, and complete any time until 11:59 p.m. ET on the final day of the window.
If you do not complete by the deadline, the exam will be removed from your account. You will need to register and pay for another exam.
How to Prepare For Your Exam
Virtual exams include application-based questions, which means you need to apply your knowledge of course material to a real-life scenario and answer a question.
Ways to Prepare for Virtual Exams
---
Review course materials, complete practice tests, and use the SMART study app.
Get study tips and community support on The Institutes Chat Facebook Group.
Getting Started offers tips on meeting your goals, sample study guides, and more.
Learn more about exam questions here.
How to Complete Your Exam
Complete your virtual exam anytime during the testing window, from any location with an internet connection.
Follow These Steps to Complete Your Virtual Exam
---
Log in to your Institutes account, click on My Courses, and find your exam.
Complete the Exam Administration Affidavit and Agreement, agreeing to The Institutes' Code of Academic and Professional Integrity and The Institutes Rules of Conduct.
The timer starts when you click Start Attempt; it cannot be paused. You have one attempt and 65 minutes to complete 50 multiple-choice questions.*
You will be notified of pass/non-pass status immediately upon completion—70% or above is a passing score.
Your student record will update within 48 hours.
Virtual Exam Demonstration
Learn more about the virtual exam format and experience, including the steps you need to take to launch the exam, and the question format.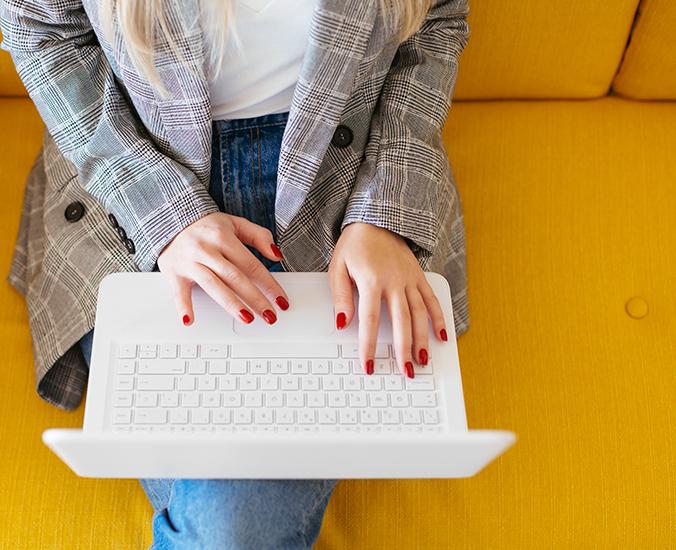 Virtual Exam Retakes and Transfers
Retake any exam once in the same testing window.** Virtual retakes are $80 off the standard price if you retake in the same testing window!  
Request to transfer your exam registration by contacting Customer Success, until the last business day of the testing window. A transfer fee applies.
What do I need to test virtually?

A quiet testing space free of distraction or interruption.
A reliable internet connection.
An internet-connected device with Chrome, Microsoft Edge, or Firefox browser.

When do you offer exams?

We offer exams in four testing windows throughout the year:

Quarter 1 – January 15th – March 15th 
Quarter 2 – April 15th – June 15th 
Quarter 3 – July 15th – September 15th 
Quarter 4 – October 15th – December 15th

This lets students test in a timely fashion and take three weeks off in between to take a break, order new materials, and prepare for their next exams.

What score do I need to pass an Institutes exam?

70% is the minimum score you need to pass an Institutes exam.

What are the pass rates for exams?

While exam outcomes vary based on the student and the material, the average pass ratio for an Institutes exam is 72.5%.

What type of questions will be on my exam?

Exams include knowledge based and application based questions. Learn more on our exam questions page.

What segment exams are available in virtual format?

Some computer exams are offered in a segmented format. The segmented exam delivery method breaks a traditional exam into two to four separate exams that are shorter in length than a traditional examination. Examinees prepare for and take each segment individually; passing all segmented exams for a single course earns credit for the entire course. Currently AINS and AAI segment exams are available in the virtual format.

 

Do you offer special accommodations?

Special accommodations for an exam must be in accordance with the Americans with Disabilities Act (ADA). Thirty days prior to your exam date, please email documentation no more than three years old to Assessments@TheInstitutes.org.  It must include:

A school plan, such as an Individualized Education Program (IEP) or a 504 plan

A diagnostic statement from a qualified professional identifying the disability

A description reflecting your past and current functional limitations

An evaluation conducted by a qualified professional that lists their name, title and professional credentials

Students seeking special accommodations for Attention-Deficit/Hyperactivity Disorder (ADHD) must submit documentation that verifies their eligibility under Section 504 of the Rehabilitation Act, the ADA, and the ADA Amendments Act.

Documentation must describe a disabling condition, which is defined by the presence of substantial limitations in one or more major life activities. Merely submitting evidence of a diagnosis is not sufficient to warrant academic accommodations.

At a minimum, all documentation in support of an ADHD and/or an anxiety disorder should include the following information:

DSM-5 or ICD Diagnosis,

including date of diagnosis and date of last contact. Evaluations must have been completed in the in last three years.
 

Evaluation:

A summary statement including information regarding the onset, longevity, and severity of the symptoms.


 

Functional Limitations

:

Major life activities that are functionally limited by the individual's symptoms.
Behavioral manifestations of the diagnosis that functionally limits the individual in the academic setting.
 

Accommodations

: Suggested recommendations, modifications and/or accommodations for exam administration.

When you receive approval from Assessments@TheInstitutes.org, register for your exam and Assessments will contact you with specific details.

Can I get state CE for continuing education?

Yes, you can get state CE for continuing education. To find out if your educational endeavor is approved for State Licensed CE credits, go to State CE Credit & License Information.

The Institutes file state CE credits according to state requirements. You are responsible for following the virtual exam proctor requirements for your state. If you're testing onsite, it's your responsibility to verify that the center and proctor comply with CE requirements for test administration.

To ensure prompt filing of your state CE credits, go to your Institutes account and locate the State Continuing License information. Or call The Institutes before your exam to update your records. CE credits will not be reported without current license information on file prior to sitting for an exam. Failure to provide The Institutes with your current license information in accordance with the codes, policies, or regulations of your state(s) may result in CE credits not being filed.

Please note that The Institutes will not be responsible for any late filing fees or charges. When you pass your exam, we will file your CE credit in all the requested states.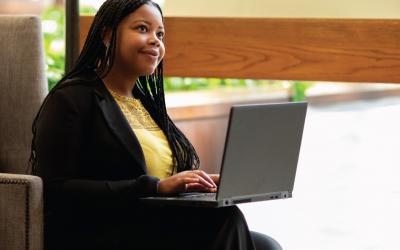 Get Virtual Exam Updates
Sign up here to be the first to know about new offerings and options with our popular virtual exams.
The Institutes Exams are copyrighted. Any reproduction of materials contained in an Institutes examination, in whole or in part, through any means, including but not limited to videotaping, copying or printing of electronic files, reconstruction through memorization and/or dictation, and/or dissemination of exam materials or derivative works through any form of verbal, electronic or written communication, is strictly prohibited.
*Exceptions: CAS, iCAS and segment exams.
**Segment exam retakes cannot be completed virtually.  Discount on virtual exam retakes applies to retakes purchased and completed in the same testing window.