Exam Information
Everything you need to know to feel confident and prepared for your credentialing exam.
Important Exam Updates
Due to COVID-19 and exam center closures, our exam policies and options have been updated. Please visit our Exam Updates page for the most up-to-date information.
Three Things You Need to Know
70% The minimum score you need to pass an Institutes exam.
4 The number of testing windows in a calendar year.
2 The amount of times you can take same exam in one testing window, or four times in a calendar year.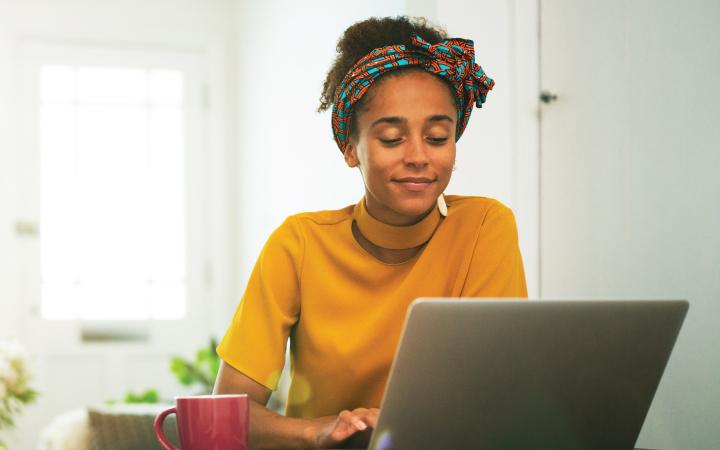 Registering and scheduling exams
Registering for your exam
When you order your designation study materials, you can also register for your exam during the testing window of your choosing. Selecting your exam at the same time you choose your materials ensures that you receive the most up-to-date content for your chosen testing window.
To register for your exam, visit the relevant designation page of the program you are pursuing. Or, contact your human resources or training department for your company's specific registration process.
Learn More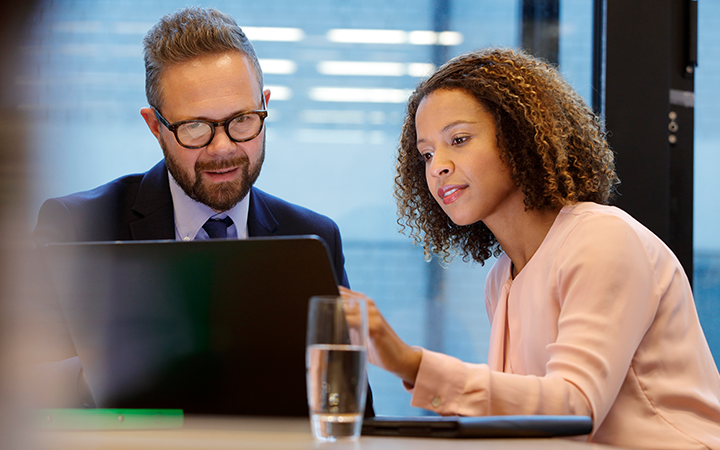 Scheduling your exam
Once you register for an exam window, you will need to schedule your exam appointment as soon as possible to lock in your preferred exam date. The majority of our designation exams are computer based and administered in two-month testing windows at either a Prometric testing center, an Institutes approved on-site testing center, or virtually. Connect with your manager or training department to find out if your company is an on-site testing center before registering for your exam.
Schedule your appointment when you know you will be ready to sit for the exam. Scheduling an appointment far in advance and then rescheduling could deprive another examinee of a desired testing date and time. We recommend scheduling the exam appointment early in the testing window in case the exam must be rescheduled or retaken. Students are responsible for any missed appointment due to a personal or work-related scheduling error. Virtual exams do not need to be scheduled.
Schedule your appointment by either: 
Visit the Prometric website to schedule an exam appointment or to locate a center. Provide your Student ID number when asked for the Candidate ID number

Call Prometric at (877) 311-2525. Provide the following information:

Your name as it appears in your Account Manager on the The Institutes' website. If the name on your photo ID does not match the name in the Account Manager, do not proceed any further. Contact The Institutes immediately

Your Student ID as it appears above and in your Personal Information on Your Account manager screen on The Institutes' website. Prometric might refer to your Student ID number as a Candidate ID number. They are the same.

The name of The Institutes' course/exam you are taking and its two or three digit number. For example AINS 21, AAI 81, or CPCU 540. Refer to the top of this confirmation notice or to your course guide for assistance.

The name of the testing center where you want to take the exam. A list of testing centers is available on Prometric's website.

Your daytime telephone number and e-mail address

The day after making an appointment, visit the Prometric website to verify and print a copy of your appointment information to take to the test center. Call Prometric immediately if there is a discrepancy.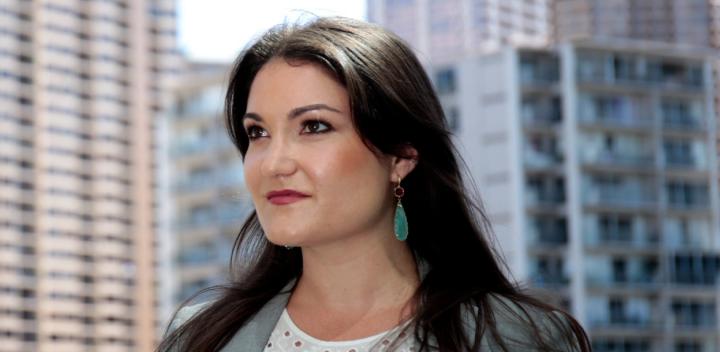 Before Exam Day:
Familiarize yourself with the testing center location before the day of your exam. Look up the address in advance to plan your route and be aware of any possible construction issues or other traffic considerations. Aim to arrive at least 30 minutes before your exam appointment to find parking and check in.
Visitors and companions are not permitted to wait in the testing center.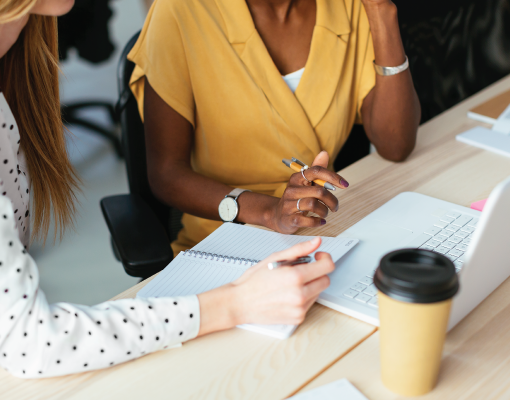 Study Resources and Exam Day Guides
The What to Expect section of each designation page can answer many of your questions on studying and exam day. This includes information on "Starting a designation: Your guide for success" which provides tips on practice exams, study guides and everything else you might need, and "Conquering exam day" which will make sure you have everything you need for the big day.
Our students also offer a wealth of advice, support, and study insights. Connect with them on our Institutes' Chat on Facebook. 
When it comes to studying, we know your life is busy, and fitting in time to study can be a challenge. Remember why you started in the first place and focus on your end goal to keep you motivated throughout your journey. To help you along, here are some resources to make sure you feel prepared.
Check out "What to Expect on Exam Day" and "After Exam Day."
For more proven exam preparation techniques, download our "How to Prepare for Institutes Exams" guidebook. 
Exam Prep Guidebook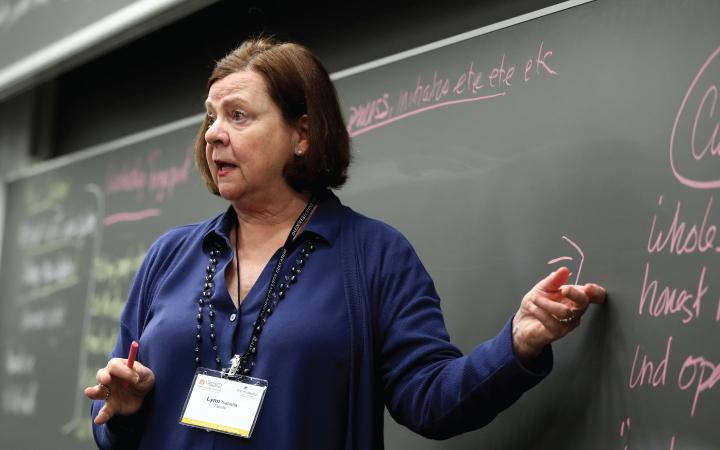 Rules of Conduct
The Institutes, in accordance with its mission to provide educational programs and professional certification to individuals in the insurance industry, has a commitment and obligation to ensure that those who receive our designations and certifications meet academic and professional standards. To that end, The Institutes developed two codes or sets of rules.  CPCUs and CPCU candidates are subject to the CPCU Code of Professional Conduct.  They along with all other persons taking Institutes exams are subject to The Institutes' Code of Academic and Professional Integrity.

In addition, everyone taking an Institutes' exam must follow certain procedures when they take the exam.  These guidelines or procedures (e.g., not using notes when taking an exam) are outlined above and every student must agree to these at the beginning of the examination session before being allowed to take the exam.  These procedures are incorporated by reference into The Institutes' Code of Academic and Professional Integrity.
Any examinee who is found to have violated The Institutes' Rules of Conduct for test administration forfeits the right to confidentiality.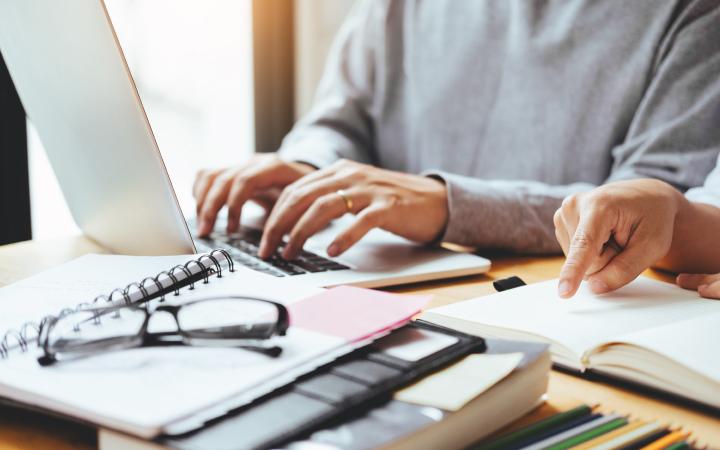 Rescheduling, Transferring, or Cancelling Your Exam
Life gets busy, and sometimes you'll need to change your exam appointment. If that happens, here's what you can do.
Reschedule your exam in the same testing window
On-site centers have their own policies for rescheduling. Contact your center directly to reschedule or connect with your manager to find out more.
If rescheduling at a Prometric testing center, please note the following:
There is a $50 rescheduling fee. The reschedule fee is charged and collected by Prometric and agreed to by The Institutes. If you are within the 3-12 days window and you have a legitimate hardship that requires you to reschedule an appointment and that you believe would warrant an exception to the application of this fee, please contact Prometric Customer Care directly at (800) 775-3926.
The rescheduling fee is waived if you are rescheduling at least 12 business days before your original scheduled appointment. Business days are defined as Monday-Friday, excluding holidays observed by Prometric.
Rescheduling requests less than three days before the scheduled test date cannot be accommodated.
To change an appointment to another date within the same testing window, please have your appointment confirmation number available and go to the Prometric website or call (877) 311-2525 at least three business days before your original appointment date.
A registration is valid for only one testing window.
Transfer your exam to the next testing window
If you were not able to take your exam in your scheduled exam window you can transfer to the next testing window. Contact The Institutes at least three days before your scheduled exam to transfer to the next testing window. Additionally, please note that a transfer fee will be charged. You may refer to our Exam Registration booklet to see current transfer fee costs.
Transfer Deadline
If you do not have a scheduled appointment, a request to transfer a registration is accepted until the last business day of the testing window for which you are registered. However, a transfer fee applies.
Cancel your exam
Contact The Institutes to cancel your exam appointment and registration, which will also cancel your appointment at the Prometric Testing Center. A cancellation fee of $145 for on-site testing centers and $185 for Prometric testing centers will apply. If you cancel your exam appointment and registration within 3 to 12 days of your exam, you may be eligible for a partial credit. Refer to the appropriate Registration Booklet for the specific credit amount.
Note: Canceling your appointment through Prometric does NOT cancel your exam registration. You also must cancel or transfer your registration with The Institutes. Otherwise, no credit will be granted. An appointment must be canceled at least three business days before the test date.
An exam registration and the Prometric appointment must be canceled at least three business days before the appointment date.
When do you offer exams?

We offer exams in four testing windows throughout the year:

Quarter 1 – January 15th – March 15th 
Quarter 2 – April 15th – June 15th 
Quarter 3 – July 15th – September 15th 
Quarter 4 – October 15th – December 15th

This lets students test in a timely fashion and take three weeks off in between to take a break, order new materials, and prepare for their next exams.

What score do I need to pass an Institutes exam?

70% is the minimum score you need to pass an Institutes exam.

Can I take the exam in segments?

Some computer exams are offered in a segmented format. The segmented exam delivery method breaks a traditional exam into two to four separate exams that are shorter in length than a traditional examination. Examinees prepare for and take each segment individually; passing all segmented exams for a single course earns credit for the entire course.

 

Do you offer special accommodations?

If you need special accommodations for your exam, they must be in accordance with the Americans with Disabilities Act (ADA). Thirty days prior to your exam date, please provide our Assessments' department with documentation that is no more than three years old and includes the following:

A school plan, such as an Individualized Education Program (IEP) or a 504 plan
A diagnostic statement from a qualified professional identifying the disability
A description reflecting your past and current functional limitations
An evaluation conducted by a qualified professional that lists their name, title and professional credentials

Email this documentation to Assessments@TheInstitutes.org or mail them to:

Assessments
The Institutes
720 Providence Road
Suite 100
Malvern, PA 19355-3433

Once your request has been evaluated and approved by The Institutes, register for your exam and notify Assessments@TheInstitutes.org so we can coordinate your request with your chosen testing center. If registered to take your exam at a Prometric center, Assessments will notify you with specific details for scheduling your appointment.

What are the national exam pass ratios?

Exam
Pass Ratio
CPCU 500
76.13%
CPCU 520
74.39%
CPCU 530
73.72%
CPCU 540
68.48%
CPCU 551
76.52%
CPCU 552
73.63%
CPCU 553
75.34%
CPCU 555
75.31%
CPCU 556
70.74%
CPCU 557
76.34%
AINS 21*
74.89%
AINS 22*
76.28%
AINS 23*
71.77%
AINS 24
73.61%
AIC 30*
72.50%
AIC 31
75.32%
AIC 32
74.91%
AIC 37
73.99%
AIC 39
75.00%
AIC 41
68.24%
AIC 43
81.25%
AIC 44
70.05%
AIC 47
73.93%
AIC 48
83.74%
AIC 49
73.68%
API 28
70.71%
API 29
79.01%
AIM 40
71.14%
AIM 44
69.46%
ARM 54*
70.79%
ARM 55*
73.98%
ARM 56*
72.29%
AU 60
70.10%
AU 61
74.32%
AU 62
80.00%
AU 67
81.63%
AAI 81*
58.96%
AAI 82*
75.68%
AAI 83*
70.50%
AAI 87
79.23%
AIAF 114
64.09%
AIAF 115
71.76%
ARe 143
74.89%
ARe 144
76.56%
AFSB 151
75.61%
AFSB 152
82.97%
AIDA 181
67.45%
AIDA 182
89.49%
Cyber 301
68.07%
ACSR 1
76.99%
ACSR 2
79.14%
ACSR 3
73.39%
ACSR 4
82.02%
ACSR 5
96.23%
ACSR 6
70.00%
ACSR 7
71.83%
ACSR 8
67.72%
ACSR 9
76.87%
SM 18
83.07%
SM 19
70.45%
AIS 25
72.21%
AIS 25
72.21%
Segmented Exams
AIC 30A
74.34%
AIC 30B
84.44%
AIC 30C
83.60%
AINS 21A
75.40%
AINS 21B
80.96%
AINS 21C
90.39%
AINS 22A
72.53%
AINS 22B
83.24%
AINS 22C
86.38%
AINS 23A
66.78%
AINS 23B
84.10%
AINS 23C
89.17%
ARM 54A
80.16%
ARM 54B
85.28%
ARM 54B
85.28%
ARM 54C
83.89%
ARM 55A
81.52%
ARM 55B
80.68%
ARM 55C
88.51%
ARM 56A
82.50%
ARM 56B
81.25%
ARM 56C
83.41%
AAI 81A
83.74%
AAI 81B
79.80%
AAI 81C
84.76%
AAI 82A
78.87%
AAI 82B
87.50%
AAI 82C
86.07%
AAI 83A
78.26%
AAI 83B
82.10%
AAI 83C
83.56%

Please note that in low volume programs pass ratios may fluctuate greatly and may not be indicative of the difficulty level of the exams taken.

Courses for which pass ratios are not shown are courses with insufficient exam activity to provide reliable pass ratios.

*AINS, AIC, ARM and AAI courses have segment pass ratios.

Can I get state CE for continuing education?

Yes, you can get state CE for continuing education. To find out if your educational endeavor is approved for State Licensed CE credits, go to State CE Credit & License Information.

The Institutes file state CE credits according to your state's requirements. If you're testing at an onsite center, it's your responsibility to verify that the center and proctor comply with CE requirements for test administration.

To ensure prompt filing of your state CE credits, go to your Institutes account and locate the State Continuing License information. Or call The Institutes before your exam to update your records. CE credits will not be reported without current license information on file prior to sitting for an exam. Failure to provide The Institutes with your current license information in accordance with the codes, policies, or regulations of your state(s) may result in CE credits not being filed.

Please note that The Institutes will not be responsible for any late filing fees or charges. When you pass your exam, we will file your CE credit in all the requested states.

How do I find out if there is an onsite testing center near me?

Are there exams that can be taken online rather than at a testing center?

Exams for the courses listed below can be taken online at your convenience and do not require scheduling at a testing center:

Ethics 311
Ethics 312
ANFI 206
WCCA™ courses
ACSR® courses

How does The Institutes handle information about their students?

The Institutes release information about students only on a limited basis. Review The Institutes' Privacy Policy for the specific guidelines.


Enrolling in any Institutes course, registering for an exam or holding an Institutes certification or designation indicates your acceptance of The Institutes' Customer Information Release Policy.

What should I do if I take a necessary dietary supplement?

Students requiring a medical or dietary supplement, such as those for a diabetic, that will be taken to a Prometric Testing Center must submit the request to The Institutes for prior approval by Prometric at least one month before the anticipated testing date.
Exam Registration Booklet
The Exam Registration booklet is a comprehensive guide on the Institutes exams. Inside you'll find details on topics such as:
Special Discounts
International Exams
Exam Fees
Important Program Information and Changes
And more
Examinees are expected to have reviewed The Institutes' examination Registration Booklet which contains information about The Institutes' policies and procedures related to the release of personal information and examination administration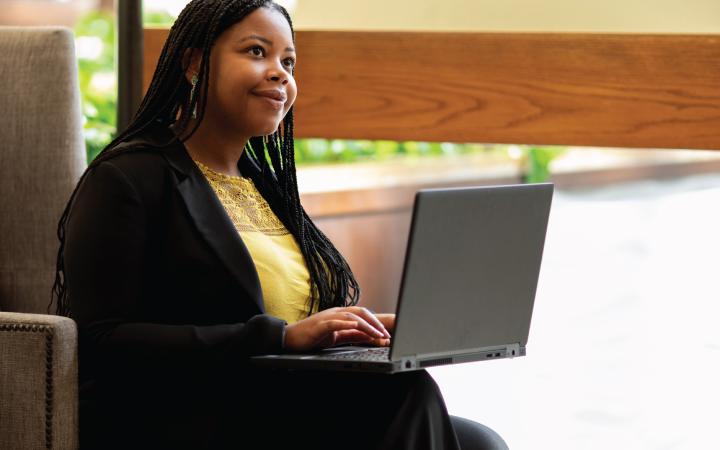 The Institutes Exams are copyrighted. Any reproduction of materials contained in an Institutes examination, in whole or in part, through any means, including but not limited to videotaping, copying or printing of electronic files, reconstruction through memorization and/or dictation, and/or dissemination of exam materials or derivative works through any form of verbal, electronic or written communication, is strictly prohibited.