Increase your chances of passing by 33% if you retake

your exam within two weeks.*
Getting Past Your Nonpass
As someone who worked hard to pass their exam, it can be disheartening when it does not go as planned. Support and advice from someone who has been there can be helpful. Hear how Darcy Keith passed her exam and what helped achieve her goal.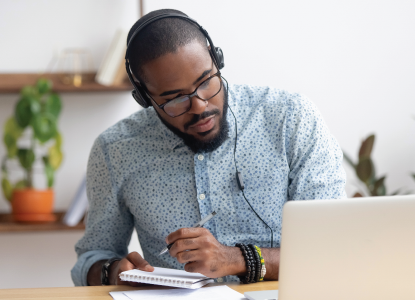 How to Retake Your Exam
Test virtually. Register for a virtual retake exam and finish your course from any location, at any time, without an appointment. Call Customer Success at (800) 644-2101 to register.
Test in-person. Register for an in-person retake exam by going to your designation page, scrolling to your course, and selecting BUY EXAM. Select your exam window and choose On-site or Prometric.
*Institutes exam completions, 2014 to 2019. Your chances of passing increase by 33% if you choose to retake your exam within 2 weeks, compared to waiting 6 months or more.