What is my Progress Tracker?

Your Progress Tracker is the go-to place for all of your designation progress questions and status. You'll have access to it once you've opened an Institutes account. On this dashboard you'll see your status within your current designation, as well as the cross-credits you've gained in other designations, as well as personal info, grades, and more.

What is my Student ID number?

I don't remember my password. How can I log in?

Go to the Sign In page and then click on the Reset Your Password link. Provide an email address on file, and an email will be sent with instructions on resetting your password.
Who do I contact with questions if I can't find the answers I need here, on my Progress Tracker, or elsewhere on the website?

Where can I find other Institutes students online?

Many of our students join the Institutes' Chat on Facebook. It's a great place to interact with other students, find support and advice, post questions, and keep up-to-date on what's going on.

I'm starting my designation and have a lot of questions. Where can I learn more?

How do I register for my exam?

You can register for your exam online on your designation page, through your Progress Tracker, or call Customer Success at 1-800-644-2101. You can visit the Exam Information page for more information.

Do you offer any exam fee reductions?

All students qualify for $80 off virtual exam fees if they purchase before the exam window opens.  Additional special fee reductions are available for

Students, Teachers and Regulators

You qualify for 50% off the standard exam registration fee if you are engaged full time as:

A teacher or student in an accredited college or university in the US or its possessions

An employee of a state or federal insurance regulatory agency (including IRES) in the US or its possessions

You must submit the exam registration form and a letter from your college registrar, department head, or government employer specifying full-time status each time you register. Restrictions apply; the following do not qualify for reduced fee:

CAS exams.

Full-time students who are also employed full time. 

Segmented exams.

Active Duty Military and Reservists

You qualify for 50% off the standard exam fee if you are either a full-time active-duty member, or a reservist, in the United States military (Air Force, Army, Coast Guard, Marines, and Navy). We require proof of status for eligibility.

While deployed in a combat zone outside the continental United States, The Institutes will provide free exams and study materials to full-time active-duty members of the United States military. For eligibility, we require proof of status and proof of deployment orders.

For further information, please contact Customer Success at CustomerSuccess@TheInstitutes.org.

Where can I complete my exam if I don't have an internet connection?

If testing at your home or office is not an option, you can test at any place with an internet connection. Some suggestions include a public library, a shared workspace, a coffee shop, or even the office of your local insurance agent.

Do you offer any course waivers?

If you have earned a master's degree or non-Institutes professional certification, you may be able to waive courses in your designation. For details check and complete our Waiver Form. 

Review the  International Education Exemption Application for qualifications or restrictions on international study waivers. 

How long do I have access to my online course materials?

You will have access to your online course materials for one year after your purchase date, at which point they will expire.

NOTE: Online materials and exams are for your use only; sharing account credentials puts your progress and privacy at risk.

Do you offer a return policy?

If you need to request a refund, you must do so within 30 days of purchase and prior to accessing the course. Please note that online courses cannot be credited or refunded once accessed. 

Any printed materials must be returned within 30 days in the same condition received - the sender is responsible for return shipping and shipping charges will not be refunded.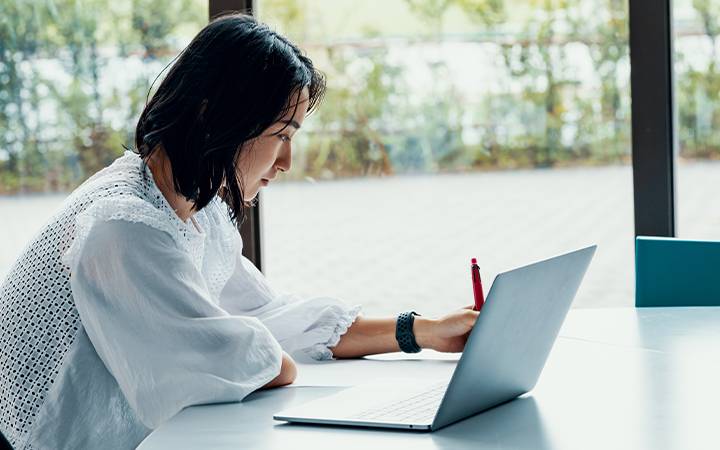 Have questions about exams?
Check out the Exam Information page for answers to frequently asked questions and more details about your exams.