Online Learning for Professional Development
Your employees can't afford to have gaps in their technical knowledge. Make sure your team has the skills and knowledge they need to advance their professional development with our online courses.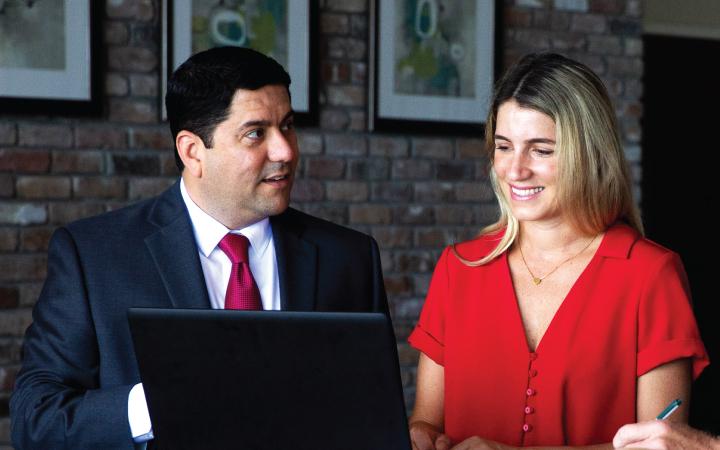 Search for a Certificate/Designation Holder
We make it easy for employers to check whether potential applicants have earned designations or certificates through The Institutes Designations.
Search Now
Study Materials Order Form

The order form contains current pricing and ordering information for all Institutes study materials. This form can be used for individual or bulk orders.

Tips and Resources for Education Fairs

An educational fair is a great way to celebrate both your employees' achievements and your commitment to professional development. Host a hands-on education fair with these tips:

Before the event

Four months prior: choose a location that is highly accessible and large enough to accommodate the anticipated attendees

Three months prior: if needed, order any door prizes, giveaways, recognition gifts, catered food, or other employee incentives that may help encourage attendance

Two months prior: locate and set aside your booth and event materials such as tables, chairs, tablecloth, promotional flyers and posters, and audio-visual equipment

Six weeks prior: contact 

S

ales@TheInstitutes.org

, for any educational material you may need

One month prior: inform your team about the fair with these 

downloadable email templates

 that you can customize and promote through your employee communication platforms such as email, blogs, social channels, posters, and text alerts

During the event

Recognize employees who have achieved an educational milestone with reserved seating, certificates, or letter of recognition from senior management

Take photos of attendees and honored guests

Distribute door prizes, giveaways, or other employee incentives

After the event

Send out a company email/newsletter or other employee communications to thank all participants, summarize event highlights, and showcase event photos

We want to ensure that your educational fair is a big hit within your organization. If we can support your event in any way, please reach out to Sales@TheInstitutes.org. In your email, be sure to include the date of your event, materials you may need, and the estimated number of attendees. 

Online Course List

A listing of online designation, certificate, and non-designation courses. View it here.