Join a CPCU Study Group for Core Courses!
Enroll in an 8-week, instructor-led study group with the CPCU Society to get the support you need with the all-new CPCU courses. According to recent data, students who participate in a study group score 7% higher on their exams than they did before joining. Sign up today! 
Sample CPCU
Sample the online CPCU with this 30-60 minute free micro-course to make sure it's the right fit for you.
Sample the all-online CPCU
---
Free Micro-Course
Online CPCU Micro-Course
---
Gain practical leadership skills in key areas such as risk management, insurer operations, critical thinking, and data literacy to help you meaningfully contribute to the insurance value chain and create a competitive edge for your organization.
Topics

Building Your Foundation
Risk Management and Insurance in Action
The Vital Role of Risk Management and Insurance
The Evolving Insurance Industry
Solving Business Problems with Critical Thinking
The Effect of Data Analytics on the Insurance Value Chain
Innovating Across the Insurance Value Chain

Average Completion Time

30-60 Minutes
Gain On-the-Job Skills
Use the skills you gain to grow as a leader in your organization and lead the future of risk management and insurance.
What You'll Gain with a CPCU
---
Identify and analyze costly risks to improve your organization's bottom line
Recommend risk management approaches to internal and external stakeholders to maximize your organization's strategic potential
Solve strategic business challenges with a comprehensive view of the insurance landscape
Confidently answer internal and external stakeholder questions with a legal foundation of insurance policies
Better understand financial statements to gauge an insurer's financial health and assess its strengths and vulnerabilities
Use ratios and monetary calculations to determine the financial impact of potential strategies
Score Higher with Exam Prep Tools
Students who take the CPCU simulated exam score 2-3 points higher on CPCU exams!
Score Higher with Our Exam Prep Materials
---
1
Printed Course Book
Use the printed course book as a tangible resource you can highlight and make notes in to help you retain key principles.
2
Printable Study Outline
Perfect for taking notes, the printable study outline has key points for each assignment and review questions (and answers!) to help you test your knowledge as you move through the course.
3
Practice Quizzes
Quickly see where your knowledge gaps are with online practice quizzes for each assignment and for the full course. And bonus – you can take them as many times as you want.
4
Simulated Exam
Designed to give you the full experience of your final exam, the simulated exam is a timed exam that you can only take once. It mimics the exam structure and level of questions you'll find on the actual exam. Students who take their Institutes simulated exam pass their exams at higher rates than students who don't.
5
Flashcards & Discussion Boards
Use flashcards and discussion boards to help you retain key terms and reinforce what you're learning in the course.
Build Your Future Leaders
Learn how corporate clients benefit from having more employees with CPCU behind their names.
CPCU: The Leadership Designation that Drives ROI & Tangible Impact
---
CPCU is rated as the most valuable credential for demonstrating insurance and leadership skills – by 3x more decision-makers than the next best credential, including a company's own internal professional development.
Explore more reasons to believe and access our CPCU communication toolkit to help get your employees excited. 
Real CPCUs, Real Stories.
Learn how being a CPCU enhances the dynamic life experiences of real CPCUs worldwide, alongside their other roles and identities.
Real CPCUs, Real Stories.
---
Real CPCUs, Real Stories.
Learn how being a CPCU enhances the dynamic life experiences of real CPCUs worldwide, alongside their other roles and identities.
Are You a Current CPCU Student?
Learn how recent CPCU updates impact you, find out how to purchase retiring exams, understand available cross-credits, and more!
6-8 week courses
Entirely online
Virtual exams
Gain strategic leadership skills you can use right away with the CPCU designation. This program includes:
8 courses, plus ethics
18-24 months to complete
100% online courses
Virtual exams for all courses
Matriculation requirement
Mailed diploma upon completion
Ongoing continuing education
Ready-Made Career Skills:
Strategic Leadership
Business Decision Making
Critical Thinking
Risk Management
Strategic Data Analysis
Cross-Organization Collaboration
Develop and hone your critical-thinking skills so you can solve strategic business challenges
Lead teams confidently with a solid understanding of how insurer departments connect with one another
Develop solutions that address exposures created by the legal system
Use ratios and monetary calculations to determine the financial impact of potential strategies
Use data to further contribute to the insurance value chain and elevate your organization's competitive advantage
CPCU is more than a designation — it's an experience. From the moment you start a CPCU course, you join a bustling community ready with advice, study groups, networking opportunities, and more. 
Strengthen your network of other risk management and insurance professionals through the CPCU Society and stay at the forefront of emerging trends through ongoing continuing education with CPCU In Good Standing. 
If you have earned a master's degree or non-Institutes professional certification, you may be eligible to waive courses in CPCU. For details, review and complete our Waiver Request Form. 

If you are an international student, please review the International Education Exemption Application regarding qualifications on waivers.
Still Wondering if CPCU is Right for You?
Who should take CPCU?

CPCU is for anyone looking to gain a broad view of insurance or gain strategic leadership skills in the risk management and insurance field.

Does earning this designation give me credit toward others?

Completing this program may earn you credit toward:

Are there public classes available for this designation?

For select designations and courses, instructor-led classes are available both in-person and online. Find out if this designation has classes available near you.
Not Ready for CPCU? We've got you covered.
Try one of these to get started and gain the skills you need to advance your career.
.
Associate in Insurance
.
Select the program path that matches your career goals and gain foundational knowledge in risk management and insurance.
.
Associate in Risk Management
.
Drive results by gaining a holistic and strategic understanding of risk, including best practices for assessment and treatment.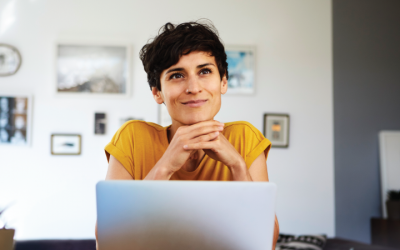 Is a Designation Worth It?
If you have questions about whether to pursue a designation versus an MBA, why our students choose The Institutes Designations programs, or where to begin, we've got the answers! Download our guide, "Take Your Career to the Next Level," to learn why a designation is worth the investment.
*Based on analysis of CPCU student exam results vs exam preparation methodologies, 2020-2021