Flexible Content
Executive Education
Lead with an enterprise perspective in risk and insurance.
Executive Leadership Program 2023
Join us at the University of Virginia from April 30- May 5, 2023!
Program Benefits:
Broaden your business perspective and improve decision making.
Gain a deeper understanding of functional business areas and their interactions.
Improve your capacity to think and act more strategically.
Establish personal and organizational goals aligned with corporate strategy.
Increase personal effectiveness and leadership capability.
Create a high-performance culture, and generate superior results.
Enhance your ability to envision, champion, and drive initiatives.
Create competitive advantage in your markets.
About the Darden Experience:
Designed for senior-level leaders holding key roles in insurance, The Institutes' Executive Education at the University Of Virginia Darden School Of Business offers a unique learning experience that connects strategic leadership thinking with RMI. Led by world-class faculty at the nation's top public university, the program features:
Interactive learning methodologies, such as class discussions, workshops and experimental simulations, to encourage active participant engagement
A personal assessment tool that pinpoints participants' leadership strengths to help them better understand their work styles and learn how they can be more effective
Relevant, real-world case studies that can be directly applied to risk and insurance.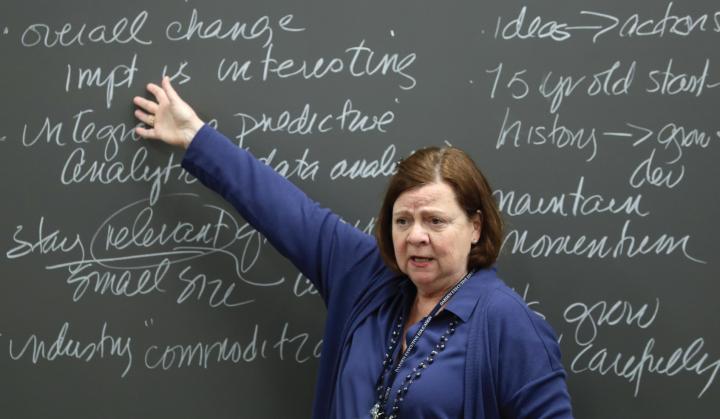 Program Details:
Hosted at the University of Virginia Darden School of Business
Designed for senior-level leaders who plan and formulate major strategic objectives throughout their organization, manage the competencies and resources required to pursue those objectives and help lead their organization's efforts to achieve its strategic goals
Learn more and download a nomination form.
For more information, email ExecutiveEd@TheInstitutes.org.
LEARN MORE