Try it for Free
Sample the all-new AINS with this 10-30 minute free mini-course. 

Free Mini Course
Online AINS Micro-Course
---
Try AINS for free and learn why insurance exists, how the industry is evolving, and why it's so important for families and organizations.
Topics

Introduction to Insurance
Common Types of Insurance
Types of Insurers
How Risk Management Has Evolved

Average Completion Time

10-30 Minutes
100% Online Learning
Interactive video courses, complete exam prep materials, and a simulated credentialing exam provide everything you need to ace your exam.
The New AINS for the Insurance Beginner
---
100% Online with Complete Exam Prep
A subject matter expert to guide you through courses
Realistic on-the-job scenarios that you can relate to
Practice quizzes and a simulated credentialing exam to test your knowledge
Digital flashcards to help you remember key terms
A supplementary workbook to help you retain what you've learned
Complete Assignments in as Little as 25 Minutes
All AINS courses are 100% digital, on-demand, and presented in convenient modules you can complete when and where you want for as long (or short) as you want – even in five-minute study bursts. 
Add AINS credentials to your name in just a few months
---
1
Finish AINS in 3 courses
The AINS designation includes just 3 core courses, plus a free ethics course. Each course has 6 assignments and each assignment can be completed in as little as 25 minutes.
2
Learn at your own pace
On-demand videos and interactions make it easy for you to stop and start your courses whenever it's convenient for you.
3
Track your progress
With navigation tools within each course, it's easy to know exactly what you have left to complete and see your progress along the way.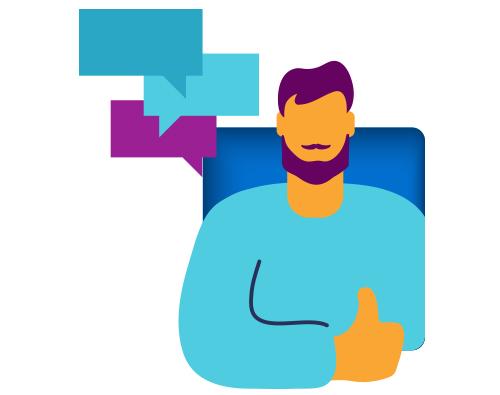 You're taking the first steps to build your career in the insurance industry. Increase your potential by not only learning, but mastering the essentials required to succeed. Position yourself for a successful career by earning the Associate in Insurance (AINS) designation.
Build your understanding of the insurance industry.

Speak the language of insurance as you master industry terminology.

Learn the role agencies and brokerages play as well as explore your role as an effective agent or broker.
All AINS courses are 100% digital, on-demand, and presented in convenient modules you can complete when and where you want for as long as you want – even in five-minute study bursts.
1 Core Course
Increase Your Insurance IQ
1 Concentration Course
Focus on personal or commercial insurance
1 Elective Course
Choose from 7 electives
1 Ethics Course
Apply ethical frameworks to your day-to-day job
Congrats
Celebrate your achievement!
Gain skills you can use right away with the AINS designation. This program includes:
3 courses, plus ethics
3-6 months to complete
100% online courses
Virtual exams for all courses
Mailed diploma upon completion
Start to master insurance basics by completing AINS 101: Increasing Your Insurance IQ.
Choose 1 concentration course to build your expertise in either personal or commercial lines:
Then choose one of the following electives to dive into a specific area more fully. If you wish to gain a broad view of insurance, select the opposite of your concentration course (AINS 102 or AINS 103).
Ethical Decision Making in Risk and Insurance is a free course that's required for all designations, including AINS. 
Build the foundation to understand how risk is assessed and claims are processed
Work across departments by understanding how different areas of the business influence each other
Master best practices to serve clients by understanding how insurer functions work together to create and deliver products
Explore risk and insurance by learning the different types of insurers and risk management practices
Adapt and serve your clients with ease as your organization grows and insurance needs change
Your Next Steps
We recommend starting your studies with AINS 101: Increasing Your Insurance IQ. Learn more about and register for each course in the program below. 
To learn more about, select, and register for your AINS elective and Ethics course visit the Progress Tracker.
You have questions, we have answers: