Try the Associate in Management (AIM) for Free
Sample the all-new AIM with this 30-45 minute free micro-course to make sure it's the right fit for you.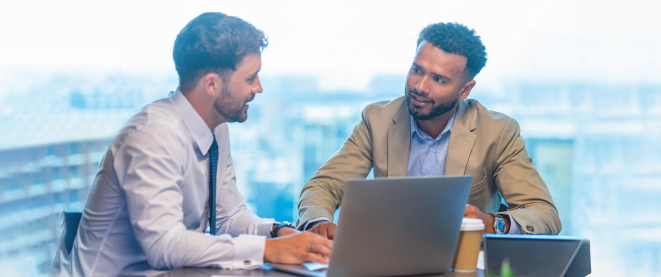 Free Micro Course
Online AIM Micro-Course
---
Try the Associate in Management (AIM) for free and learn how to manage a team, mitigate enterprise risks, and strategically leverage data to contribute to your company's success.
Topics

Data-Driven Decision Making
Leading With Emotional Intelligence
Aligning Virtual Teams
Ethical and Social Responsibilities
Organizational Resiliency

Average Completion Time

30-45 Minutes
Add Top Skills to Your Resume
See what skills you'll gain from the all-new Associate in Management (AIM).
What You'll Gain with an AIM
---
Identify opportunities and mitigate threats so you can build organizational resiliency and add strategic value to your company
Grow your professional communication skills so you can build consensus in your organization and advocate for your team
Develop and follow data standards to protect your company and build trust with customers
Help your team manage cyber risks so they can safely implement new technology
Score Higher With Exam Prep Tools
Learn more about the proven exam prep materials included with your course.
Score Higher With Our Exam Prep Materials
---
1
Printable Study Outline
Perfect for taking notes, the printable study outline has key points for each assignment and review questions (and answers!) to help you test your knowledge as you move through the course.
2
Practice Quizzes
Quickly see where your knowledge gaps are with online practice quizzes for each assignment and for the full course. You can take them as many times as you want!
3
Simulated Exam
Designed to give you the full experience of your final exam, the simulated exam is a timed exam that you can take only once. It mimics the exam structure and level of questions you'll find on the actual exam. Students who take their Institutes simulated exam pass their exams at higher rates than students who don't.
4
Discussion Boards
Better understand how concepts you're learning apply to real-life, professional experiences by connecting, gaining tips, and sharing best practices with other individuals in your field.
5
Flashcards
Test yourself on key terms with flashcards that help you fit studying into your busy schedule.
2 Management Courses
Strategically manage your team and leverage data
1 Operations Course
Improve your operational effectiveness with CPCU 520
Ethics
Apply ethical frameworks to your day-to-day job
Congrats!
Stand out with your AIM designation
Gain tangible skills to become a better manager with the AIM designation.
Program details include:
3 courses, plus ethics
9-12 month completion time
100% online courses
Virtual exams for all courses
Mailed diploma upon completion
Ready-Made Resume Skills:
Strategic Hiring
Enterprise Risk Management
Supervisory Skills
Business Resilience
Cyber Risk Management
Strategic Data Analysis
Increase your emotional intelligence to improve employee performance and build change management skills
Prioritize diversity and social responsibility so you can create and lead a stronger team with varying perspectives and backgrounds
Accurately analyze and interpret risk data to help your company make strategic business decisions
Build organizational resiliency so your company can adapt to unforeseen circumstances without disrupting customers
Currently Enrolled in AIM?
You can purchase courses and exams for AIM 40, 44, and 45 until December 1, 2023. These courses must all be completed by December 15, 2023 to earn AIM through the expiring path and there are no available cross-credits.
Still Wondering if AIM is Right for You?
Who should take AIM?

AIM is designed for current and aspiring managers who want to learn how to build and grow a team, add strategic value to their company, and help their organization build resiliency in an ever-changing market.

Does earning this designation give me credit toward others?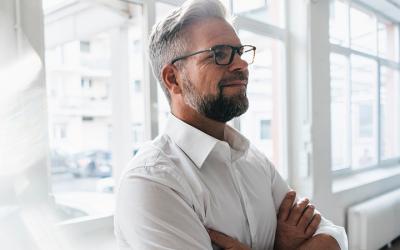 Is a Designation Worth It?
If you have questions about if you should pursue a designation, why students choose The Institutes Designations programs, or where to begin, we've got the answers! Download our guide, "Take Your Career to the Next Level," to learn why a designation is worth the investment.
Not Ready for AIM? We've got you covered.
Try one of these to get started and gain the skills you need to advance your career.
.
Associate in Insurance
.
Select the program path that matches your career goals and gain foundational knowledge in risk management and insurance.
.
Emerging Technologies and Risk
.
Learn how innovation will influence technology, as well as disrupt and transform risk management and insurance through digitization, data-driven decision making, and blockchain.