What To Expect On Exam Day
Ensure that your exam day goes smoothly.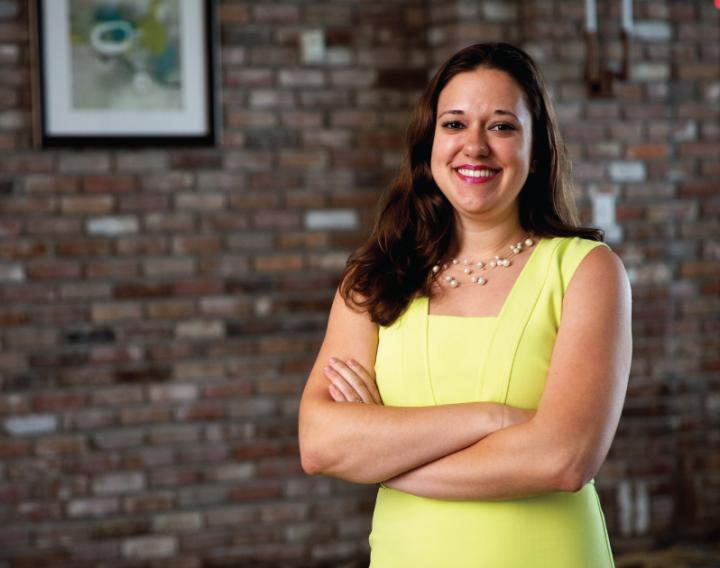 On the day of your exam...
Aim to arrive at least 30 minutes before your exam appointment to find parking and check in.
If you bring visitors or companions with you, please note that they are not permitted to wait in the testing center.
What to bring:
A valid, unexpired-government issued ID that contains BOTH a photograph and a signature. Acceptable forms of identification are a passport, driver's license or a military ID. The name on your ID must match your exam confirmation notice - contact The Institutes before making an appointment if there is a discrepancy.

If your identification and confirmation notice do not match because of a change in marital status, bring the original copy of your marriage license or divorce decree to the Prometric center.

A printed copy of your confirmation notice. To print it out, log in to your account, navigate to the Exams & Grades section in your Institutes account, and then click on the name of your exam under Exam Registrations.
A calculator.
Insider Tip: Prometric centers will have calculators available. On-site testing centers may not provide one. While not all exams require a calculator, you may bring one if necessary. Check the Exam Registration Booklet to make sure that your type of calculator is permitted.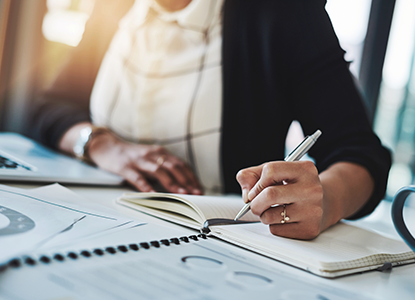 Security
Prometric testing centers have very strict security procedures and inspections to ensure the integrity of The Institutes' exams. Here's what you may expect:
Metal detector inspections with a request to turn out your pockets
Inspections of glasses, jewelry and other accessories to verify that they are not camera devices
Use of security cameras and video recordings
Test room monitoring by administrators every 30 minutes
| | | |
| --- | --- | --- |
|   | Prohibited Items |   |
| Jewelry outside of wedding or engagement rings | Ornate hair clips, combs, barrettes, headbands or other hair accessories | Ties, bowties, tie clips, and cuff links |
| Any personal camera devices | Large bags | Study notes or course material |
| Food or drinks | Jackets and hats | Wallets |
| Dictionaries | Any form of electronic device for storing or transmitting information | And more... |
Prometric Test Center Administrators (TCAs) will conduct stricter inspections of any and all eyeglasses, jewelry and other accessories to inspect for camera devices that could be used to capture exam content. All candidates will be required to remove their eyeglasses for close visual inspection by a TCA. These inspections will take a few seconds and will be done at check-in and again upon return from breaks.
If a candidate is caught with a camera device prior to entering the testing room, the Prometric TCA will confiscate the item and the candidate will not be permitted to test.
If a candidate is caught with a camera device while in the testing room, the TCA will confiscate the items and the exam will be terminated. 
Secure lockers are available at Prometric Testing Centers for storing personal items. Do not bring anything to a Prometric Testing Center that you hesitate to place in a locker. Please note Prometric reserves the right to ask examinees to turn out their pockets and to use a metal detector wand before permitting examinees to sit for an exam.
Also, please note that communication with anyone other than a test administrator during the testing session, including during a restroom break, is prohibited.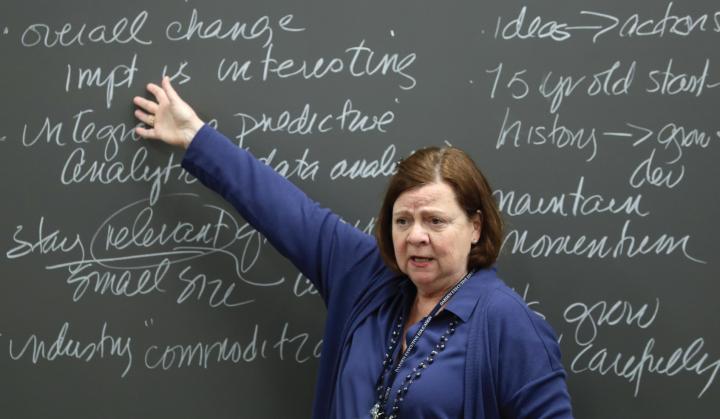 Rules of Conduct
The Institutes, in accordance with its mission to provide educational programs and professional certification to individuals in the insurance industry, has a commitment and obligation to ensure that those who receive our designations and certifications meet academic and professional standards. To that end, The Institutes developed two codes or sets of rules.  CPCUs and CPCU candidates are subject to the CPCU Code of Professional Conduct.  They along with all other persons taking Institutes exams are subject to The Institutes' Code of Academic and Professional Integrity.

In addition, everyone taking an Institutes' exam must follow certain procedures when they take the exam.  These guidelines or procedures (e.g., not using notes when taking an exam) are outlined above and every student must agree to these at the beginning of the examination session before being allowed to take the exam.  These procedures are incorporated by reference into The Institutes' Code of Academic and Professional Integrity.
Any examinee who is found to have violated The Institutes' Rules of Conduct for test administration forfeits the right to confidentiality.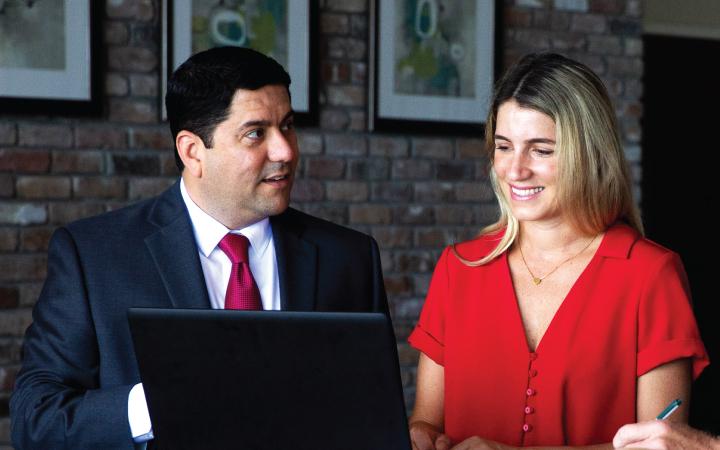 Assistance on Exam Day
If you are denied admission to a testing center, or if you require assistance on the day of your exam, immediately call The Institutes at (800) 644-2101 or (610) 644-2100. Customer Success is available between 8:00 am and 6:00 pm eastern time.
If your ID number is incorrect when you sit for your exam and you made the appointment under that number, sit for your exam and contact The Institutes immediately afterward. Your Student ID number is located in the Account Manager. 
Do not leave the testing center without first calling The Institutes. If you are testing outside of The Institutes' business hours, please contact Customer Success for assistance the next business day.
Exam Demonstration
Learn more about the different exam software features that you can use on the day of your exam.
Common Questions Students Have About Exam Day
What if there is inclement weather on the day of my exam?

In the event of inclement weather, please contact your Prometric test center directly to determine whether your Prometric center is open.

If the center is closed, please contact The Institutes to make new arrangements.
If the center is open and you do not take the exam, you will forfeit your entire registration fee.

What should I do if I have a problem during my exam?

Please raise your hand for assistance. 

Can I take a break during my exam?

There are no scheduled breaks during the exam. You are permitted to use the restroom, but keep in mind that the exam clock does not pause once you start your exam. You'll also need to sign in and out when you are away from your exam. You must return to your exam within five minutes. The examination clock will continue to run during your absence. Anyone leaving the testing room during the testing session remains bound by The Institutes' Rules of Conduct.

Communication with anyone other than a test administrator during the testing session, including during a restroom break, is prohibited.

Also, make sure you're familiar with Prometric's policies and procedures before exam day.

How are exams formatted?

The Institutes' exams are computer-based with timed, multiple-choice questions. They begin with an optional 30-minute tutorial and end with a brief survey. The length and number of questions in your exam vary depending on the course. Please see the Exam Demonstration Video to learn more.

Scratch paper and a pencil will be provided by the test administrator and will be collected at the end of the exam. Answers written on scratch paper, but not entered into the computer, are not graded. Earplugs and a basic calculator are available upon request at Prometric Testing Centers. When necessary, formulas and financial tables are provided as a tab on the test administration screen.

Insider tip: If you need to retake your exam, keep in mind that you can't take the same exam more than two times in one testing window or more than four times in a calendar year.

Paper exams

Paper exams using test booklets and optical scan answer sheets are an option for select exams when computer testing is not available. Paper versions of the following exams are available year-round:

Essentials of Supervision (SM 18)
Supervisory Skills (SM 19)
Delivering Insurance Services (AIS 25)

To request the paper exam option, submit the appropriate registration forms, and secure an appropriate proctor to administer the test. A proctor can be a course leader, supervisor or human resources staff member.
Want more exam resources?
Check out "Exam Information" and "After Exam Day" to learn more!
The Institutes Exams are copyrighted. Any reproduction of materials contained in an Institutes examination, in whole or in part, through any means, including but not limited to videotaping, copying or printing of electronic files, reconstruction through memorization and/or dictation, and/or dissemination of exam materials or derivative works through any form of verbal, electronic or written communication, is strictly prohibited.