Agent & Broker Designations
---
Agent & Broker Path to Career Success
As you start your career, there's no better time to develop the skills necessary to star in a rewarding career as you build industry knowledge, take control of your career path, and accelerate your success. Be sure to have the right partner supporting you along the way. The Institutes Agent & Broker Group is here to help grow your skills and build your knowledge as you become the consultative partner your client's demand. All courses and Micro-Certs in the PRC, ARM, and CPCU programs are 100% online. Access your courses when and where you want and complete your studies at your pace.
Plan Your Path to Success

about Agent & Broker Path to Career Success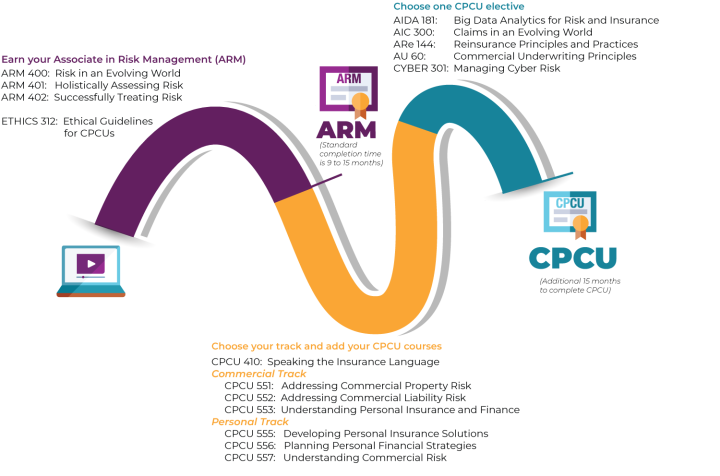 ARM to CPCU Pathway
Your clients turn to you as a source of expertise in a rapidly evolving risk management landscape. Risk managers need their brokers to understand their business along with the risks and challenges they face, not just sell them insurance. Elevate your career and become the consultative partner your clients demand by earning your Associate in Risk Management (ARM) and CPCU designations in as little as two years.
ARM to CPCU Pathway
Accredited Adviser in Insurance (AAI®)
Gain knowledge of a wide range of insurance products and services to better understand the exposures your clients face.
Learn to write large, complex commercial lines.
Manage agency operations from client communication to financial management.
Complete one additional course focused on management topics to earn the AAI-M.
AAI

about Accredited Adviser in Insurance (AAI®)
Associate in Risk Management (ARM™)
ARM takes your understanding of complex issues your clients face every day to a new level, enabling you to become their trusted, consultative partner.
ARM

about Associate in Risk Management (ARM™)
CPCU®
CPCU lets you stand out from the crowd with the most trusted risk and insurance credential behind your name. Earn your CPCU in as little as an additional 9 months after earning your ARM.
CPCU

about CPCU®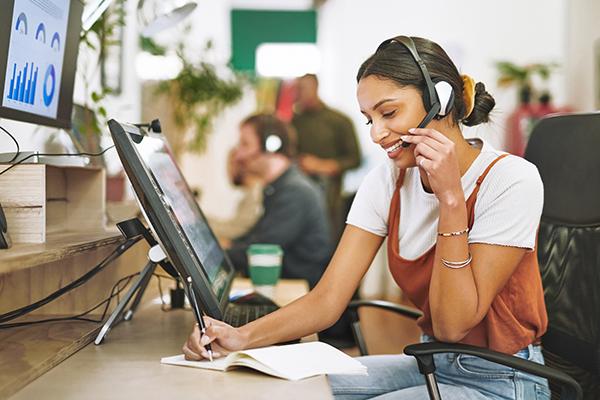 Accredited Customer Service Representative™ (ACSR)
Build and retain strong customer relationships and increase your value to your agency and producers.
Develop strategies that minimize your firm's exposure to costly errors and omissions claims.
Customize your ACSR with product content specific to Commercial, Life and Health, or Personal Lines by choosing the relevant track for your role.
ACSR
CPCU is a registered trademark of The Institutes. All rights reserved.